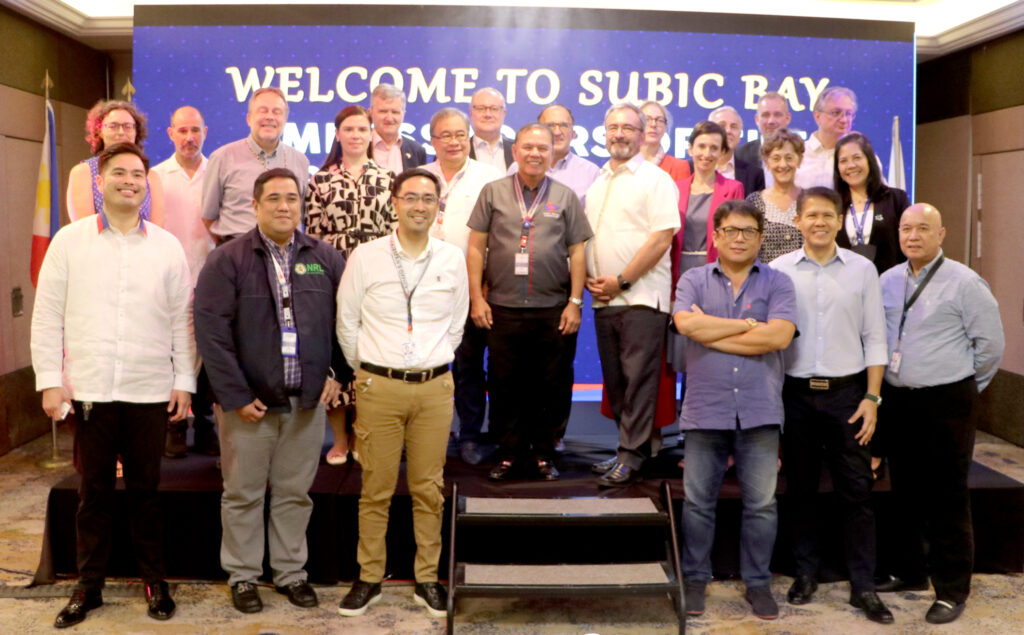 SUBIC Bay Freeport—The Subic Bay Metropolitan Authority (SBMA) recently welcomed the ambassadors from the European Union (EU)'s visit to the Philippines.
The delegation aimed to look into the Subic Bay Freeport Zone as a potential growth area for more trade and investments from European countries, as well as a prospective site for the creation of future job opportunities for the residents of neighboring towns and provinces.
"As we all are getting out of pandemic restrictions, the SBMA has become eager to fulfill its mandate to attract investments and create employment, and bounce back from the losses we obtained during the pandemic," SBMA Chairman and Administrator Rolen C. Paulino said.
"Knowing that our country has excellent ties with EU member countries, this visit from our European friends is very much a welcome gesture. I am highly confident with my team, and I am proud that I am now part of their team," he added, encouraging the delegates to make it happen in the Philippines, better yet, make it happen in Subic Bay Freeport.
Back in 2019, the EU became the country's fourth largest trading partner, while the Philippines was EU's sixth largest trading partner among the Association of Southeast Asian Nations (ASEAN).
The EU delegation headed by HE Luc Véron came in Subic from Clark. A working lunch ensued while the SBMA team gives a briefing on the business climate in Subic Bay Freeport as a strategic location, its milestones, as well as its future plans.
Ambassador Véron has served as EU career official for over 30 years, joining the European Commission since 1989. During his stint in the Union, he witnessed its growth from 12 members to now 27 nations.
The delegation was also given a guided tour of the viable locations for various types of businesses, including a tour of the former Hanjin facility where Agila Subic will rise.
Meanwhile, in August 2022, Philippine Ambassador to Australia Ma. Hellen De La Vega brought Australian business owners to Subic for the same purpose and to be apprised with experiences from current businessmen who have located here.