CITY OF SAN FERNANDO, Pampanga — Department of Trade and Industry (DTI) highlighted trends and updates in the logistics industry during Touchpoint 3.0 Central Luzon Business Conference.
DTI Regional Director Leonila Baluyut cited the importance of supporting logistics innovations as the country navigates to post-pandemic recovery.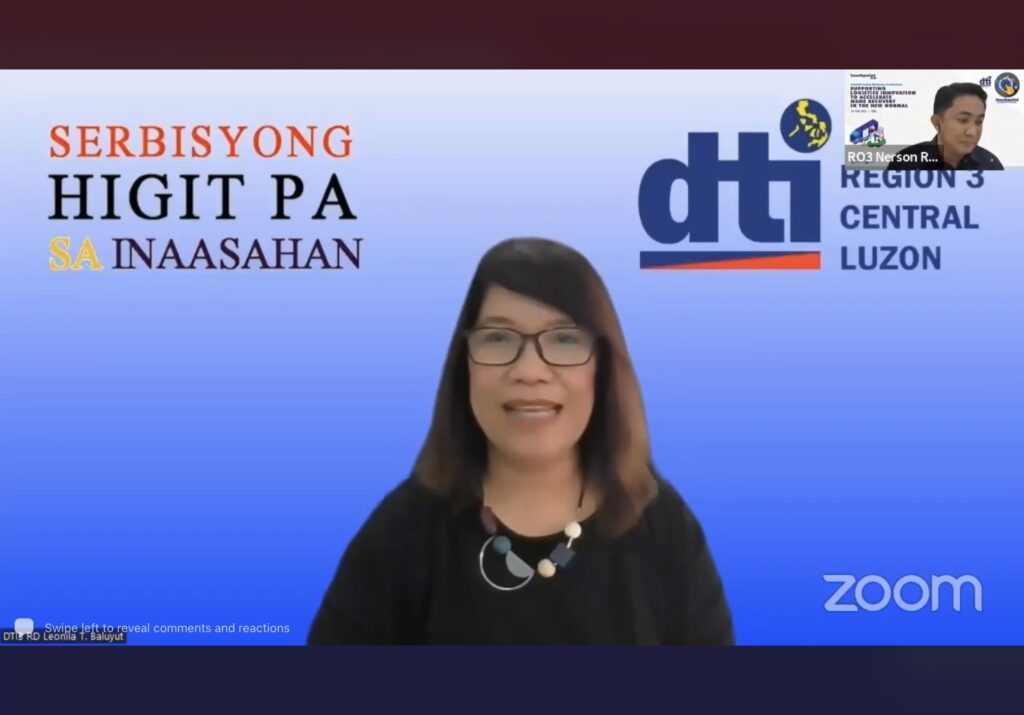 "Philippine logistics industry has changed in the past two to three years. Technology changes and the obvious pandemic effects also make it smart for the supply chain management. For one, e-commerce enabled innovations in logistics with more goods and traded online, and the demand for storage facilities and transport has increased," she said.
However, Baluyut noted that the logistics industry is not without imperfections and still needs to improve.
"We also see traffic as a negative factor because it adds to the operational cost of the companies. The decongestion of roads to and from major ports from here in Central Luzon to Metro Manila and other parts of the Philippines will help in improving the supply chain system and trade in general," she added.
DTI Secretary Ramon Lopez also recognized the importance of Logistics Innovation to accelerate micro, small, and medium enterprises (MSMEs) recovery in the new normal.
"We support digitalization efforts in the logistic industry and promote innovations that increase the efficiency of the supply chain through firstly the promotion of the private and public investments and secondly the exploration of new business models. Right now, digitalization is transforming the logistic sector and the Philippine supply chain in various ways," he said.
The conference included a discussion on Trends, Status, & Prospect of the Philippines; Government Support to Logistics; Innovations in Logistics: The New Normal Customer Experience.
About 300 participants composed of government agencies, MSMEs, business chambers, and consumer organizations, took part in the online event.
SOURCE: Reia G. Pabelonia (PIA3)