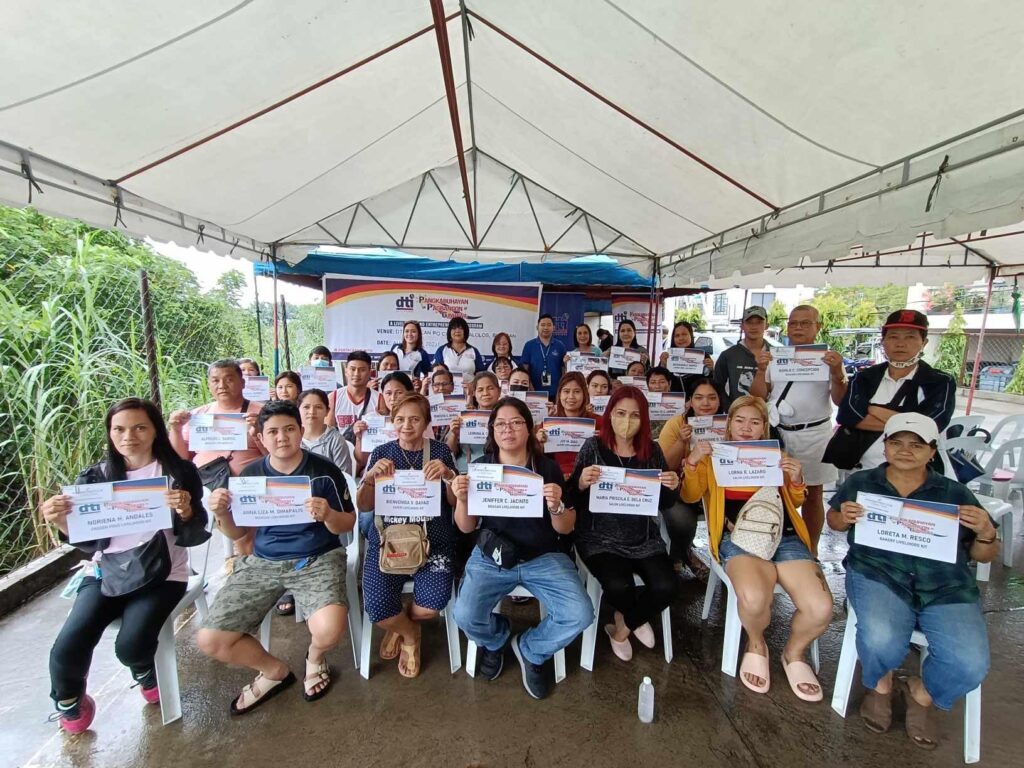 In a bid to support local businesses and communities, the Department of Trade and Industry (DTI) Bulacan Provincial office recently awarded 64 livelihood kits to microenterprises across the province as part of the Pangkabuhayan sa Pagbangon at Ginhawa (PPG) program.
Led by OIC-Assistant Regional Director Edna D. Dizon and Division Chief Maria Cristina Valenzuela, the distribution event took place at the DTI Bulacan Provincial Office in the City of Malolos.
The beneficiaries, hailing from 49 barangays spanning all seven districts of Bulacan, received different livelihood kits tailored to their business needs.
Among the kits provided were twenty (20) Eatery kits, eleven (11) Bigasan kits, seven (7) Bakery kits, one (1) Condiments kit, ten (10) Salon kits, two (2) Barbershop kits, three (3) Sewing kits, one (1) Manicure & Pedicure kit, and nine (9) Frozen Foods kits. Each kit, valued at Php 15,000.00, aims to empower microenterprises to enhance their operations and contribute to local economic growth.
As part of the initiative, an entrepreneurship development seminar was conducted to equip beneficiaries with the essential knowledge, skills, and motivation needed to establish and expand their businesses successfully.
The PPG program's overarching goal is to provide livelihood assistance to microenterprises affected by various challenges, such as fire incidents and calamities, enabling them to bolster their capital and overcome obstacles.
By doing so, the program strives to create jobs, increase income, and foster economic resilience within the local communities.
The DTI Bulacan's commitment to supporting small-scale businesses is highlighted through its efforts under the PPG program. By empowering microenterprises with the necessary tools and resources, the department plays a vital role in aiding their recovery and strengthening the local economy.