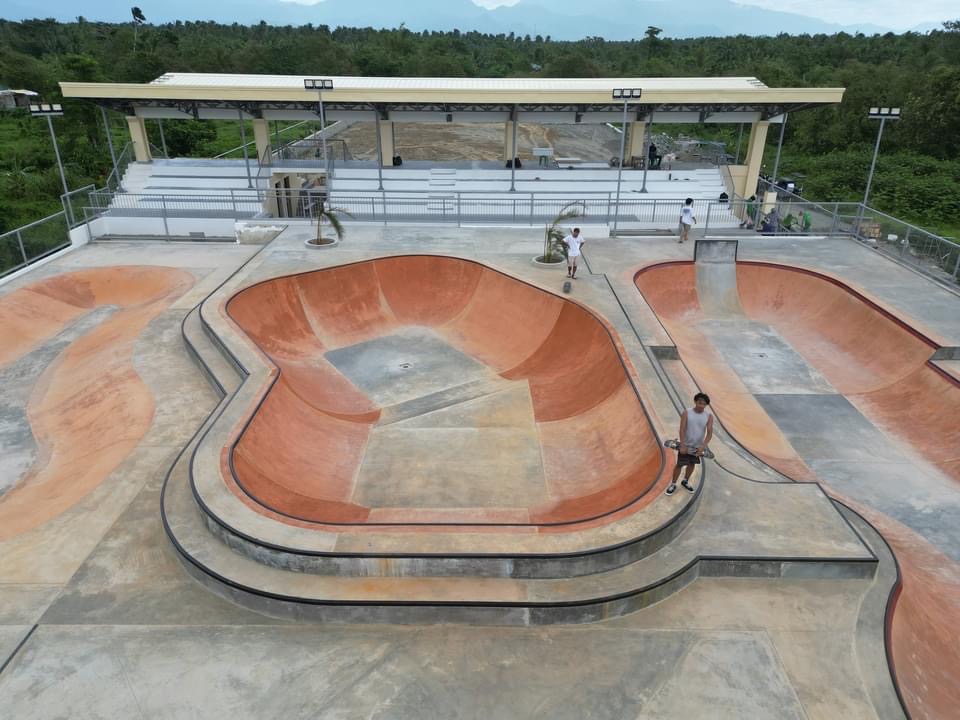 Skateboarders in Baler, Aurora, are thrilled with the recent inauguration of the P39.2 million Baler Skate Park, a world-class sports facility spanning 6,155 square meters, featuring an administration building, a 1,730-square-meter parking area for 34 vehicles, and two designated parking slots for individuals with disabilities.
The skate park project by the Department of Public Works and Highways – Aurora District Engineering Office includes a 350-capacity grandstand, a common leisure park, a 75 kVA generator set for a stable power supply, and the installation of eight CCTV units to ensure the security of skateboarders and visitors.
"This is a dream come true for skaters in Baler," said Baler Mayor Rhett Angara. "This skate park will provide a safe and accessible place for our skaters to practice and compete."
Meanwhile, Taga Baler Skateboarding Community Incorporated (TBSCi) President Angelo Torres shared the brief history of Aurora's skate scene, noting that in the year 2000, five pioneers who started the skate scene in Baler were Roderick Andal, Johenes Angara, Neil Rojo, Edsel Bernardino, and Ricomar Porqueriño, with Marten Persiel organizing the 1st Lukso Happy Competition in 2004.
Designed by Architect Lornel Bihasa, a TBSCi member, the skate park's layout was intended to offer increased skate space for athletes.
Skate Pilipinas President Carl Sambrano, who also graced the event, was joined by Team Pilipinas' Margielyn Didal from Cebu, the Gold Medalist in the Women's Skate Division at the Asian Games 2018 and SEA Games 2019, as well as Mark Renzo Feliciano from Baler, the Silver Medalist in the Men's Skate Division at SEA Games 2019, to collectively explain the park's significance for skateboarders.
"This is one of the best skate parks in the Philippines. It is a state-of-the-art facility that will help our skaters reach their full potential," Sambrano explained, while Didal said, "The Baler Skate Park is the best of its kind in the Philippines. My first competition here was in 2016, and I joined the men's division that time and won the best trick and 2nd place."
Skateboarders from all over the Philippines are expected to enjoy the amenities of the Baler Skate Park, which is also anticipated to attract tourists to Baler, a popular tourist destination known for its surfing and white sand beaches.
Aurora Lone Representative Rommel T. Angara, who was the guest of honor at the inauguration, thanked the DPWH for this project, stating that the skate park is a testament to the government's commitment to providing world-class sports facilities for our athletes.