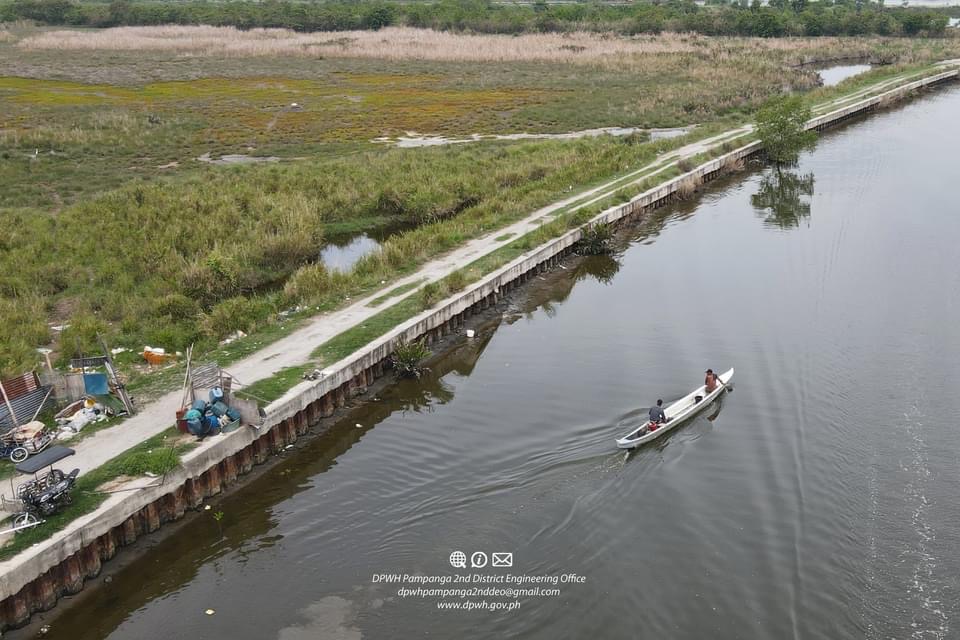 The Department of Public Works and Highways (DPWH) has announced the early completion of slope protection projects along Sapang Gumi in Barangay Sta. Catalina and Patangue Creek in Barangay San Antonio, both located in the town of Lubao, Pampanga, which were implemented by the Pampanga 2nd District Engineering Office.
"We aim to ensure the safety of the communities residing along these waterways while also providing them with opportunities for further economic progress. The effort we put into these projects is justified by the fact that they protect the lives and property of the local residents," District Engineer Gregorio D. Audea, Jr. explained.
The Sapang Gumi slope protection project, valued at P29.3 million and funded through the 2023 General Appropriations Act, was constructed adjacent to a previous slope protection project in the area, with a total length of 263.86 linear meters.
Meanwhile, the construction of a slope protection structure on both sides of Patangue Creek in Barangay San Antonio, funded through the 2023 national budget, spanning a total length of 110.6 linear meters and costing P19.5 million, was also reported completed.
Audea further emphasized that the completion of these slope protection projects exemplifies their commitment to promoting the welfare and prosperity of the communities they serve.
SOURCE: DPWH PAMPANGA 2ND DEO DPAIU