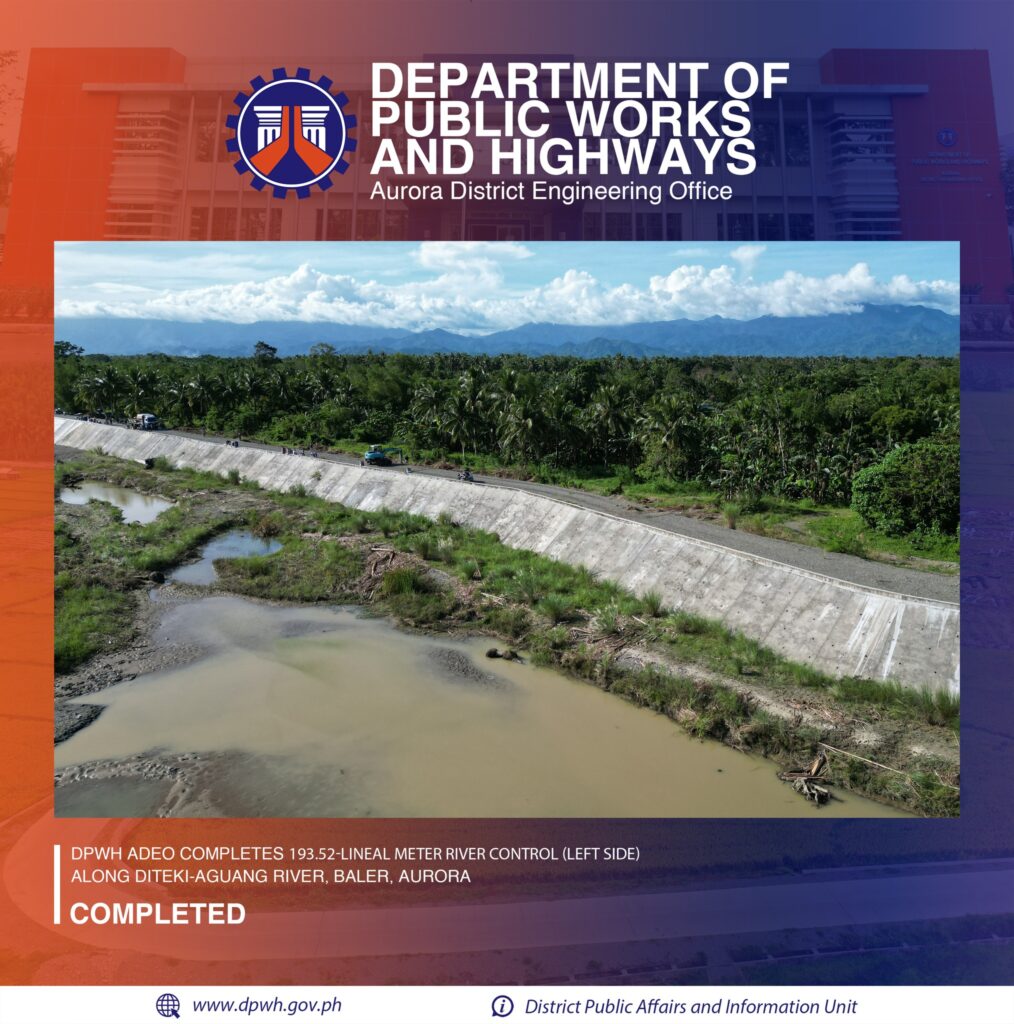 THE Department of Public Works and Highways – Aurora District Engineering Office said on Thursday that the two infrastructure projects in Aurora Province with a combined cost of P27.83 million were already completed.
District Engineer Roderick Andal said that these include the construction of a 193.52-lineal meter flood control structure along the Diteki – Aguang River (left side) in Baler and the paving of a 0.89-kilometer local road in Barangay Bacong in San Luis.
"The newly constructed flood control structure is connected to the existing river wall and now effectively protects the nearby farms that were previously destroyed by flood waters," Andal said.
Meanwhile, students and teachers are now walking along the newly paved road to Bacong Elementary School. Andal said that the improved road infrastructure has reduced the risked encountered by students who usually walk to school.
These projects implemented by the Aurora District Engineering Office were funded under the 2022 General Appropriations Act.