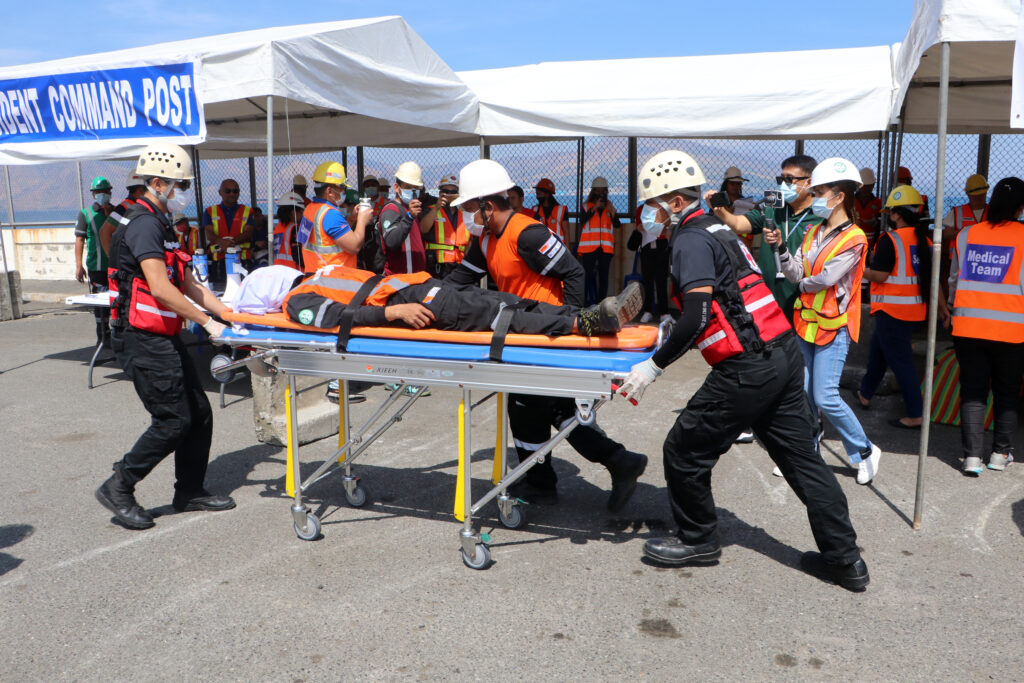 The Subic Bay Metropolitan Authority (SBMA) Seaport and Fire Departments jointly conduct Disaster Recovery and Business Continuity Simulation Exercise with the Subic Bay International Terminal Corp. (SBITC) to strengthen the collaboration between the government agency and its private stakeholders in responding to different maritime emergencies inside the Port of Subic Bay.
The said activity is part of the Capstone Project dubbed as "Strengthening Maritime Response in the Port of Subic Bay thru Protocol of Engagement, Drills and Exercise" where SBITC Medical, Fire Brigade, Chemical, Safety and Security teams demonstrated their readiness and capabilities to respond to various types of emergencies.
The SBMA Law Enforcement Department and Public Health and Safety Department witnessed the simulation exercise together with the Philippine Coast Guard-Zambales, Philippine Red Cross-Olongapo City and the Philippine National Police-Regional Maritime Unit 3.