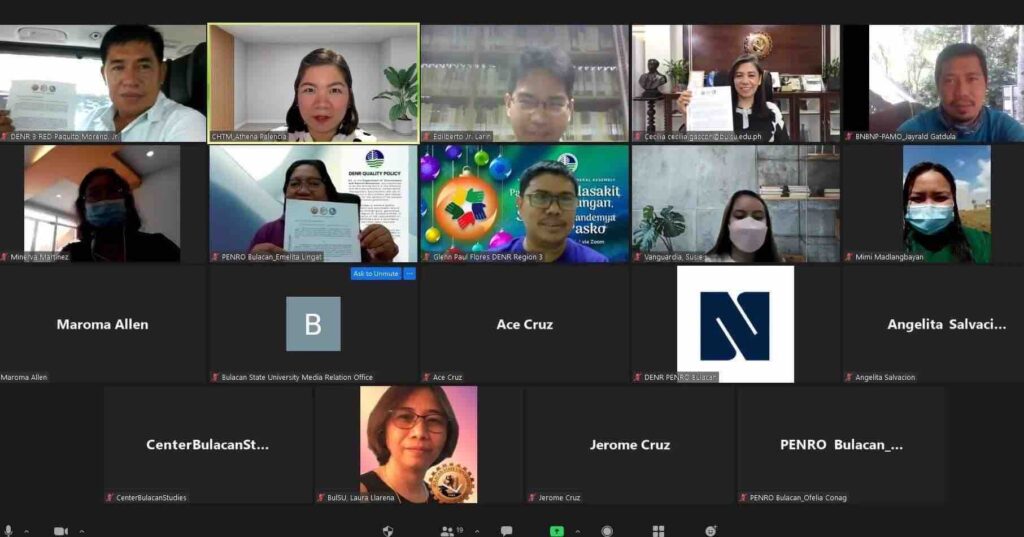 MALOLOS CITY — Department of Environment and Natural Resources (DENR) partnered with Bulacan State University (BulSU) in an effort to conserve the cultural heritage and promote ecotourism in the Biak-Na-Bato National Park (BNBNP).
DENR Regional Executive Director Paquito Moreno Jr. said the Memorandum of Agreement (MOA) with BulSU was an all-encompassing strategy to preserve both the historical and environmental value of the BNBNP, which is located in San Miguel town, by integrating research and rehabilitation components that convert the national park's pavilion into an exhibit area.
"By staging the heritage and ecotourism value of this more than 2,000-hectare protected area, we are establishing a channel to educate the public on the critical role it plays to our biodiversity and wildlife, thus, encouraging them to help us in our protection and conservation efforts," Moreno explained.
The exhibit is part of the implementation of the Sustainable Heritage Imbibing Nationalism through Education in Bulacan project.
It aims to increase awareness and nationalism by promoting sustainable heritage through educational tourism and community engagement.
Material culture retrieved from archaeological excavations and researches in Bulacan, particularly in the BNBNP, will be displayed.

This is part of BulSU's three-year research program entitled "Bulacan Landscape Reconstruction: Identifying Anthropogenic and Natural Indicators in Changing Environment."
In 2020, a team of archeologists led by Dr. Armand Salvador Mijares recovered archaeological materials such as earthenware pots, modified bones, and even faunal remains inside the Tanggapan Cave in BNBNP.
This discovery added a new dimension to the ecological and archaeological relevance of the national park with evidence of Neolithic and Late Paleolithic periods present within the cave.
In a statement, BulSU President Cecilia Gascon said the partnership with DENR will safeguard Bulacan's cultural heritage and rich natural resources.
Under the MOA, the Protected Area Management Board of the BNBNP will be responsible for the protection and maintenance of the exhibit, as well as the provision of technical support to BulSU's research program.
BNBNP was established by virtue of Proclamation No. 223 of President Manuel Quezon in 1937.
DENR studies show that aside from its historical value, the national park is home to 177 animal species, including the endemic Kalaw or Philippine hornbill, wild boar and Philippine deer.
SOURCE: Carlo Lorenzo J. Datu (PIA3)