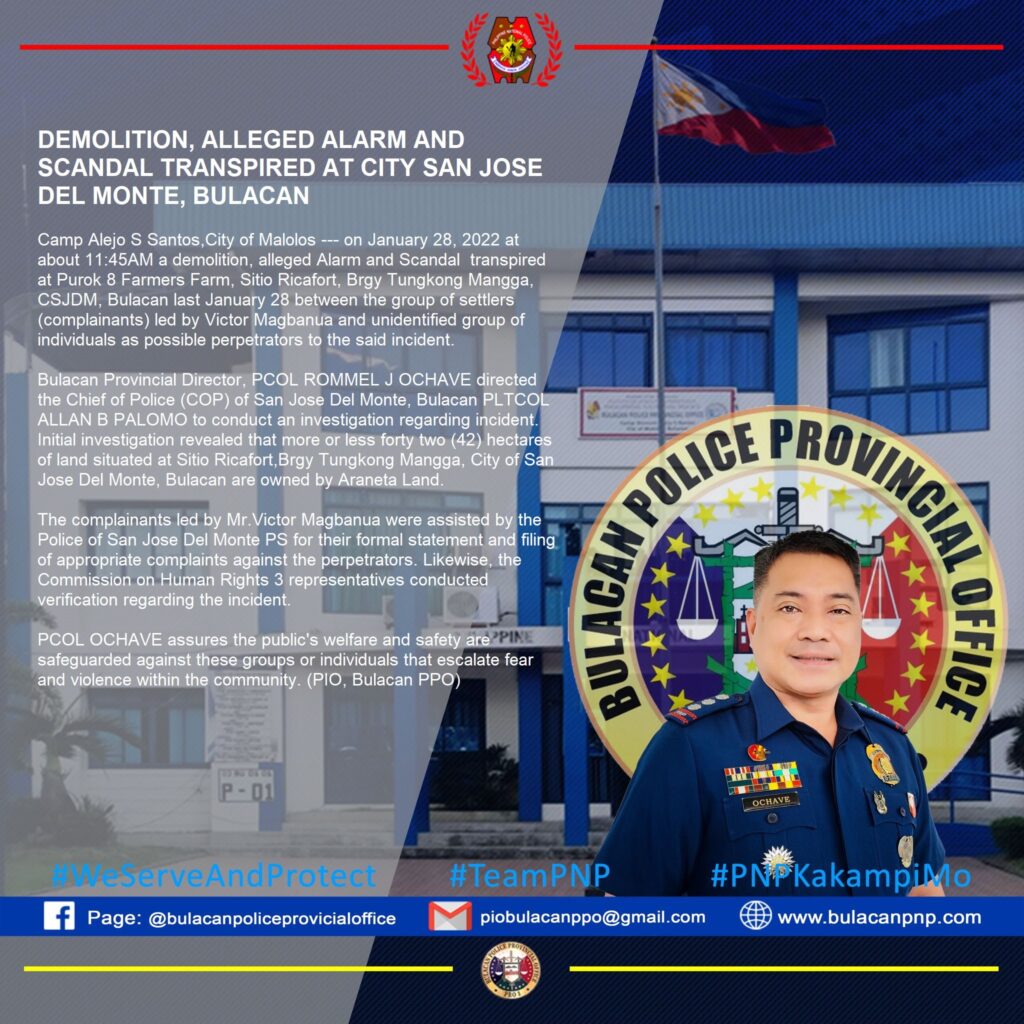 Camp Alejo S Santos,City of Malolos — on January 28, 2022 at about 11:45AM a demolition, alleged Alarm and Scandal transpired at Purok 8 Farmers Farm, Sitio Ricafort, Brgy Tungkong Mangga, CSJDM, Bulacan last January 28 between the group of settlers (complainants) led by Victor Magbanua and unidentified group of individuals as possible perpetrators to the said incident.
Bulacan Provincial Director, PCOL ROMMEL J OCHAVE directed the Chief of Police (COP) of San Jose Del Monte, Bulacan PLTCOL ALLAN B PALOMO to conduct an investigation regarding incident.
Initial investigation revealed that more or less forty two (42) hectares of land situated at Sitio Ricafort,Brgy Tungkong Mangga, City of San Jose Del Monte, Bulacan are owned by Araneta Land.
The complainants led by Mr.Victor Magbanua were assisted by the Police of San Jose Del Monte PS for their formal statement and filing of appropriate complaints against the perpetrators. Likewise, the Commission on Human Rights 3 representatives conducted verification regarding the incident.
PCOL OCHAVE assures the public's welfare and safety are safeguarded against these groups or individuals that escalate fear and violence within the community.