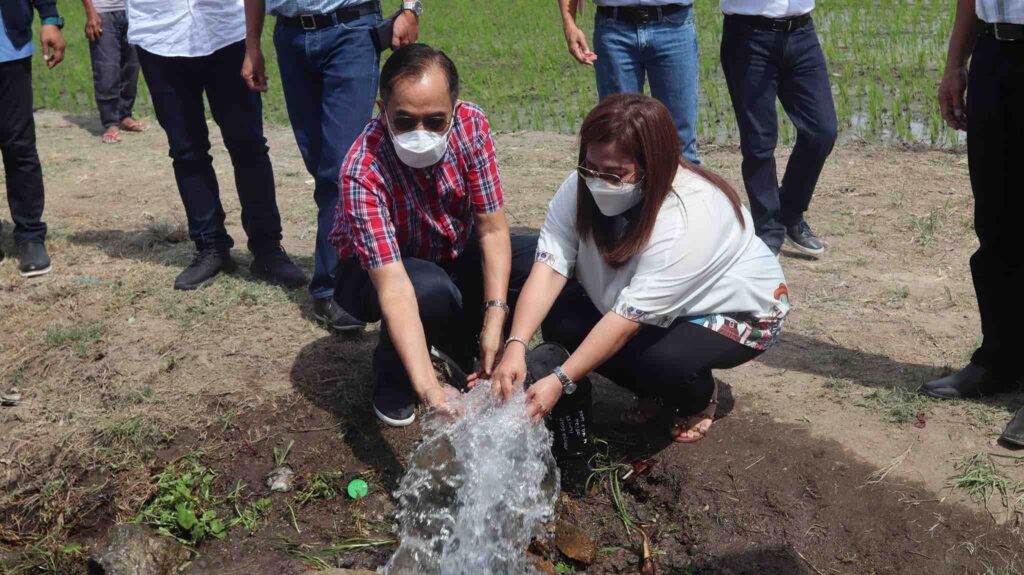 LUBAO, Pampanga — Department of Agriculture (DA) launched the first ever Solar-Powered Fertigation System (SPFS) in Pampanga located in barangay Prado Siongco, Lubao.
Funded under DA's Rice Program, the project is expected to benefit members of the Prado Siongco Rice and Corn Farmers Association. 
Agriculture Secretary William Dar lauded the beneficiaries for adopting modern farming technologies and farm diversification methods, which will help increase their yield and improve their income. 
"I appeal to you [farmers] to keep your trust and confidence in the government, and to continue supporting us as we are doing our best to address the difficulties faced by the agriculture sector amid the global economic challenges we are facing," he said. 
For their part, the farmer-beneficiaries thanked DA and the national government for the continuous aid that they have been receiving in order to overcome the various challenges in their sector. 
They said that the SPFS is such a big help to them especially now that there is an increase in the prices of fuel. 
The project, worth P1.093 million, has a service area of eight hectares covering the association's rice, corn, and vegetable farms.
SPFS was designed to increase the efficiency of existing irrigation systems by precisely delivering water and fertilizer inputs to crops. 
Powered by solar energy, it cuts down irrigation cost and reduces greenhouse gas emission. 
This aims to improve agricultural productivity by increasing the irrigated area. 
SOURCE: Marie Joy S. Carbungco (PIA3)