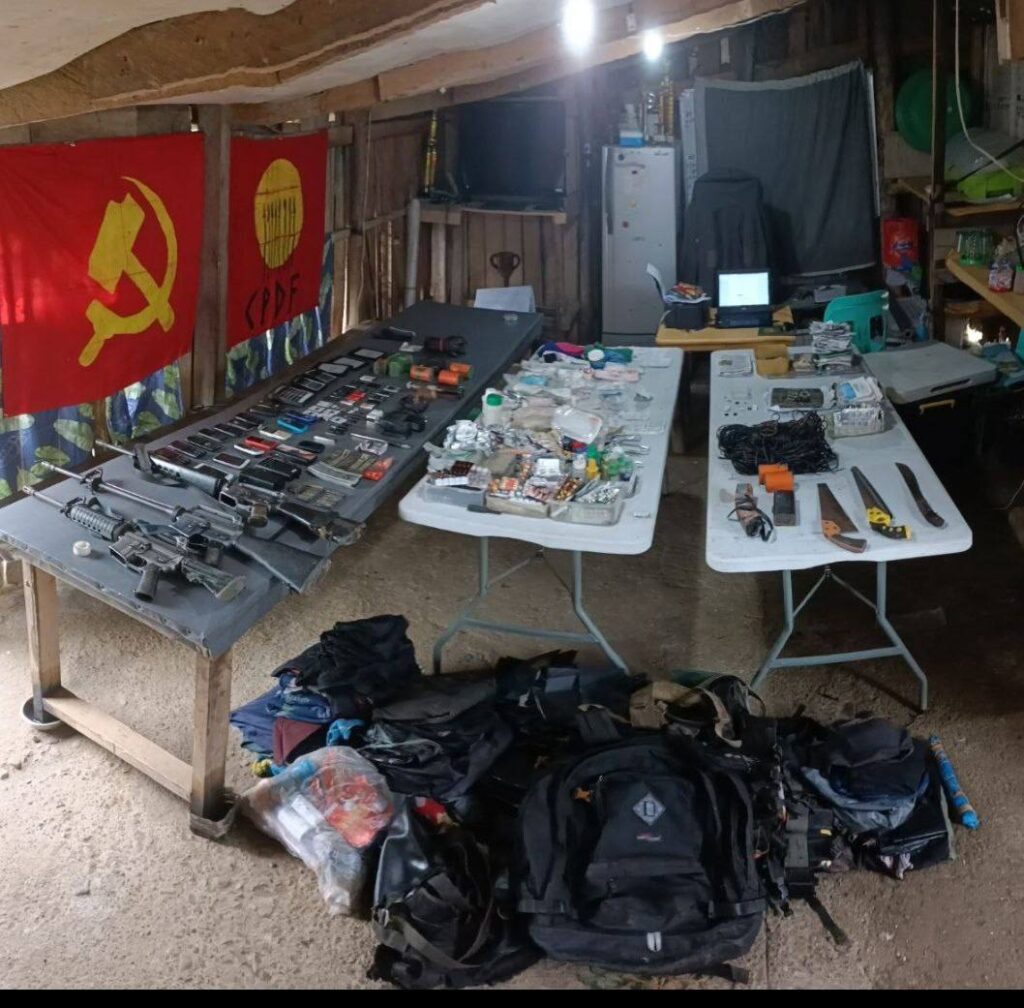 FORT MAGSAYSAY, Nueva Ecija — The Commander of the 7th Infantry (KAUGNAY) Division, Philippine Army MGEn Andrew Costelo lauded the successful Focused Military Operations of the troops of the 54th Infantry Battalion resulting in the recovery of war materials following a series of armed encounters between the Communist Terrorist Group at Sitio Timmapaya, Brgy Namal, Asipulo, Ifugao on 24 May 2022.
According to MGEn Costelo, the 54IB had a recent armed encounter with more than 20 NPA belonging to the Weakened Guerilla Front-Abra-Mt. Province-Ilocos Sur (WGF-AMPIS), a day before the recovery of war materiel at Sitio Likew Brgy. Namal, Asipulo, Ifugao. 
The war materiel seized were two (2) Rifle 5.56mm, M16A1; one (1) Rifle 5.56mm, M653; one (1) Grenade Rifle, HE; two (2) Grenades; six (6) pieces of Anti-Personnel Mine; one magazine Assembly (long) for M16 Rifle loaded with 9 rounds ammunition; two (2) pieces NPA Flag; communications equipment, personal belongings; and medical paraphernalia.
"I instructed the deployment of additional troops to the area to conduct pursuit operations. We will conduct a series of Focused Military Operations in the next few days to locate the CNTs. This is to further prevent them from conducting deceptive recruitment and other atrocities victimizing the innocent civilians. We are encouraging the community to continue their support to the peace and development efforts of the government and report to the authorities the presence of the CNTs in their Brgy.," said Costelo.