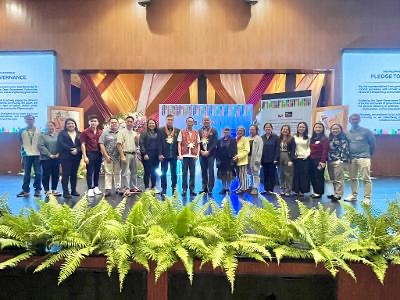 TARLAC CITY — Representatives of Civil Society Organizations (CSOs) in Central Luzon expressed their support to the National Advocacy Campaign for Philippine-Open Government Partnership (PH-OGP).
It upholds the values of transparency, accountability, citizen engagement, and strengthening governance through technology.
PH-OGP Campaign was organized by the Department of Budget and Management (DBM), in collaboration with the Department of the Interior and Local Government and Philippine Information Agency. 
CSO representative Kenneth Villanueva of Project Bente said PH-OGP enabled them to contribute to the promotion of transparency, accountability, and public involvement in the pursuit of good governance.
"Philippine-Open Government Partnership underscored the path to a more inclusive and forward-thinking government through citizen engagement," he pressed. 
In the workshop facilitated by DBM, local government unit representatives, in partnership with civil society organizations representatives and higher educational institutions, identified pressing issues and concerns in their localities and proposed innovations to solve the problems.
Some of the issues emphasized include agricultural and aquaculture research in the universities, traffic management, and solid waste management.
About 200 participants from national government agencies, local government units, and CSOs in the Ilocos Region, Cagayan Valley, Central Luzon and Cordillera participated in the Luzon Leg A of the campaign.
SOURCE: Gabriela Liana S. Barela (PIA3)