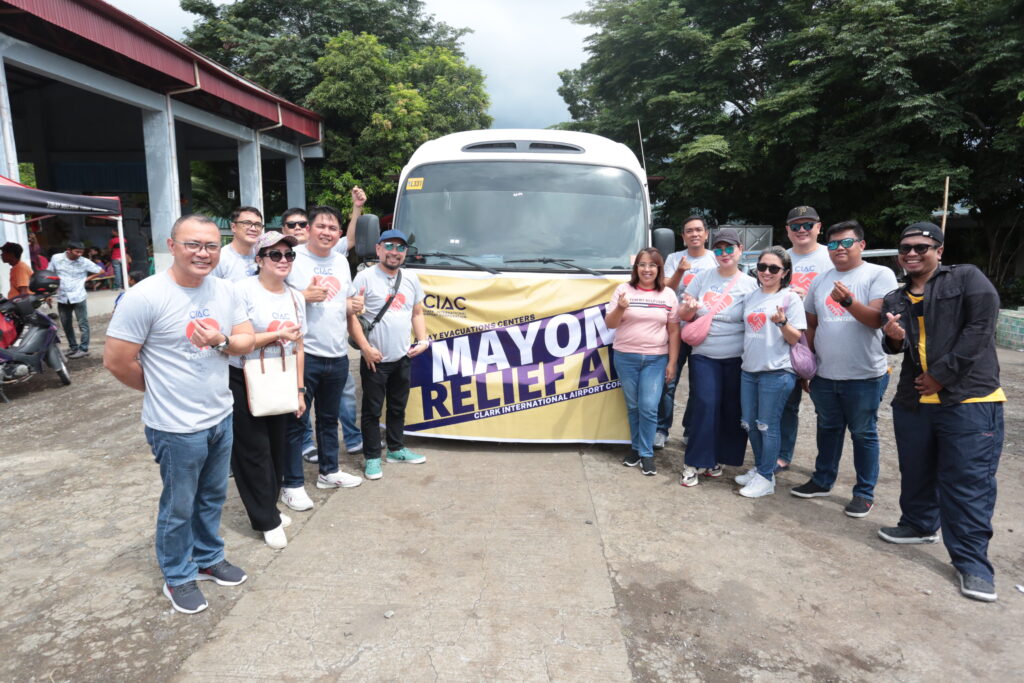 CLARK FREEPORT ZONE —A team composed of personnel from the Clark International Airport Corp. distributed relief packages to 400 heads of families in two evacuation centers in the province of Albay on July 14 as assistance to families displaced by Mayon volcano's unrest.
The 13-person relief aid team traveled around 520 kilometers from Clark to the Anislag and Daraga evacuation sites in Barangay Mi-isi in Daraga, Albay, where hundreds of individuals are temporarily sheltered, to distribute relief packs containing milled rice, assorted groceries and blankets to 400 evacuees pre-registered by the Daraga Municipal Social Welfare Development Office.
"This is our corporation's modest contribution to help alleviate the lives of those affected by Mayon volcano and we hope the relief efforts will somehow toughen their spirits in facing the challenges ahead," Nancy Paglinawan, CIAC officer-in-charge, said.
Daraga Mayor Carlwyn Baldo, represented by his executive assistant Linus Joseph Revidad, welcomed the CIAC team who were later assisted by local social welfare development workers led by Maylene Siwa, and municipal information officer Pranz Samar during the relief efforts.
Daraga is among those localities severely affected by the volcano's increasing activity after the Philippine Institute of Volcanology and Seismology declared Alert Level 3.
A six-kilometer permanent danger zone is maintained around Mayon Volcano as lava flows, rockfalls and other volcanic hazards may occur because of the relatively high level of unrest.
The 3-day relief aid mission was led by the CIAC's Public Affairs Division as part of the agency's corporate social responsibility mandate.