Mayor Carmelo "Pogi" Lazatin, Jr. congratulates the City College of Angeles for achieving an outstanding 82.61% pass rate in the 2023 Psychometrician Licensure Examination.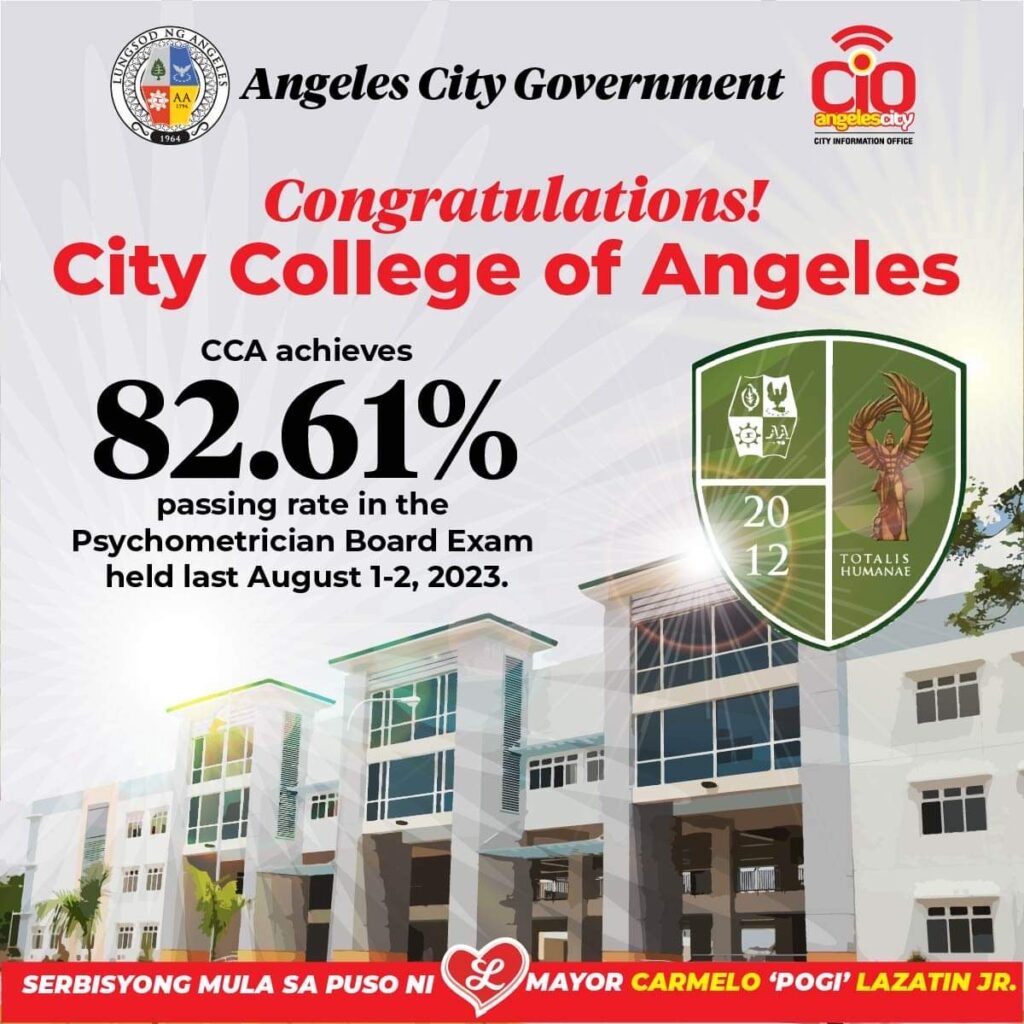 Lazatin commends CCA, led by OIC Dr. Jean Paolo Lacap, and the Angeleño scholars for consistently raising the bar in board exam performance.
Lazatin attributes this achievement to their unwavering diligence, dedication, and commitment.
Among the 23 first-time takers, CCA secured an 82.61% success rate, surpassing the national average of 73.27%.
Dean Levita De Guzman, from CCA Institute of Education, Arts, and Sciences, expresses her pride in the institution and the city, highlighting the honor these accomplishments bring.
Psychology Coordinator Princess Arianne Sison sees this as a catalyst for inspiring even greater efforts in delivering world-class education.
With a range of 14 courses and a student population of approximately 6,500, CCA remains dedicated to excellence.