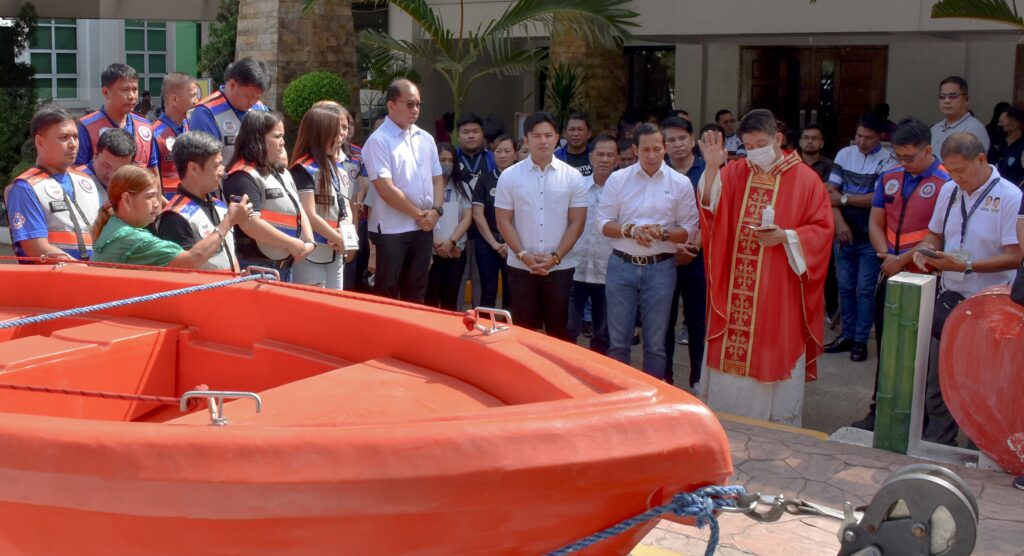 CITY OF MALOLOS – In order to fortify the resiliency of Bulakenyos, the Provincial Government of Bulacan through the Provincial Disaster Risk Reduction and Management Office has lined up six trainings that will equip the rescuers and responders of the do's and don'ts before, during and after an emergency or catastrophic situation as well as the basic skills needed when conducting a search and rescue operation.
These trainings include Ambulance Operation Training on July 5 to 7, 2023; Basic Aquatic Safety and Firefighting Training on July 11-14; Motorist Road Safety Training on July 17; Lactation Management Training on July 18; Stress Debriefing on July 20 and Psychological First Aid Training on July 21.
Other much awaited activities including RESCUE M.A.R.C.H. (Rescue Mass Assembly for Rescue & Care for Humanity) on July 8 and 11th Bulacan Rescue Olympics on July 27-28 will also be held.
PDRRM Officer Manuel M. Lukban, Jr. said that for the first time, a Responders' Day and Basketball Games will be held on July 29 -30.
Prior to this, a kick off ceremony was held during the first Monday Flag Raising Ceremony at the Bulacan Capitol Gymnasium in this city in observance of National Disaster Resilience Month wherein Gov. Daniel R. Fernando and Vice Gov. Alexis C. Castro presented and led the turnover of  several new and modern high-quality search and rescue tools and equipment to PDRRMO including extrication vehicle with tools, alarm and text blasters apparatus, six sets of Personal Protective Equipment, Barracuda Rescue Boat and outboard motor, body camera with GPS, Hystera Digital Portable Radio and chainsaw 36.
Also, newly elected officials of Bulacan Council of DRRMOs took their oath of office before Fernando.
Fernando said that in order to address destructive natural and human induced hazards, prioritizing the conduct of disaster risk reduction measures, massive information dissemination and long-term planning are needed.
"We have been proactively empowering each Bulakenyo to manage risks reduction and strengthening their capabilities to build resiliency, so that when an emergency or disaster comes, they will be ready. We should all know what to do and not to do, we should not be complacent," the governor said. 
Former President Rodrigo Roa Duterte issued Executive Order No. 29 dated June 28, 2017 that mandates the observance of NDRM every July in the country.