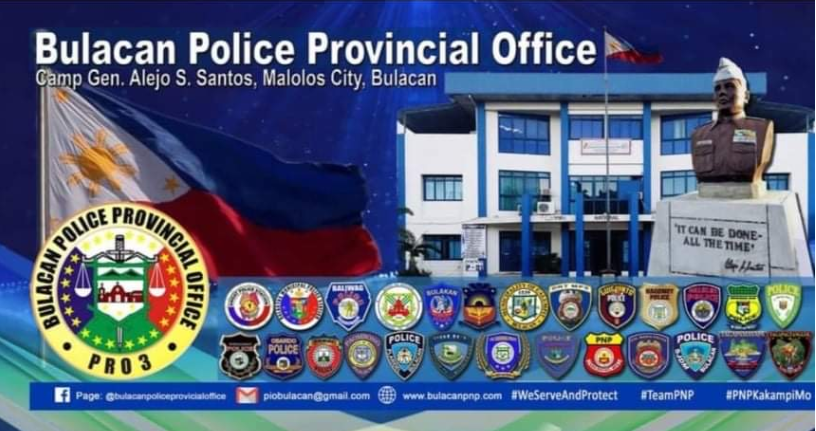 CAMP Gen Alejo S Santos, City of Malolos, Bulacan — A Most Wanted Person (MWP), including six wanted felons, three drug dealers, and a gun law violator, were all apprehended in Bulacan PNP's intensified anti-crime drive on Friday and Saturday.
PCol Relly Arnedo, director of Bulacan PPO, said that the diligent operation of CSJDM PS tracked down and arrested John Clifford Tupas Ondasa, also known as John Clifford Oandasan, in Gaya-gaya, CSJDM, Bulacan.
John Clifford is tagged as the Top 7 Provincial Level – MWP of Bulacan, wanted for violation of the crime of Rape by Sexual Assault in relation to R.A. 7610 and Lascivious Conduct under Sec. 5(B) of R.A. 7610 (3 counts), by virtue of a warrant issued by the Regional Trial Court, Branch 5FC, CSJDM, Bulacan with Php200,000.00 bail recommended for each count.
Similarly, operatives from the 2nd PMFC, Norzagaray, Guiguinto, Pandi, CSJDM, and Sta. Maria PS arrested six (6) felons wanted for various criminal violations.
Meanwhile, Albert Babcock and Jomar Victoria were arrested as part of a series of anti-drug arrests made by the CSJDM and Bulakan PS Station Drug Enforcement Unit (SDEU), which included the recovery of twelve (12) sachets of suspected shabu and marked money. Similarly, following a drug bust, Malolos City Police arrested Ian Harvey Hong, in possession of four (4) sachets of suspected dried marijuana, drug accessories, and marked money.
Moreover, in Brgy. Nabaong Garlang, San Ildefonso, a gun-law violator was arrested after the successful implementation of a search warrant led by San Ildefonso PS together with the 2nd PMFC and PNP SAF 2nd SAB 25th SAC.
The arrested suspect, Romeo Carlos (74), was found to be in possession of guns and ammunition in his residence. One (1) Cal 9mm pistol, three (3) pieces of magazine for Cal 9mm pistol, one hundred twelve (112) pieces of Cal 9mm ammunition, one (1) Cal 9mm X9 Para sub-machine gun, one (1) piece of magazine for X9 Para sub-machine gun, one (1) Cal 38 revolver, two (2) pieces of Cal 38 ammunition, eight ( 8 ) pieces of Cal 45 ammunition, and eight ( 8 ) pieces of Cal 22 ammunition were all recovered as evidence.
The Search Warrant No. 12-M-2023 for Violation of RA10591 issued by RTC Branch 16 City of Malolos, Bulacan, was conducted in the presence of two (2) barangay officials. Appropriate criminal complaints have been filed against the arrested suspect.
Following the leadership and directives of PRO-3 Regional Director PBGEN CESAR R PASIWEN, the Bulacan Police continues to be unrelenting and unyielding in all of its anti-crime efforts to stop all types of unlawful activity.