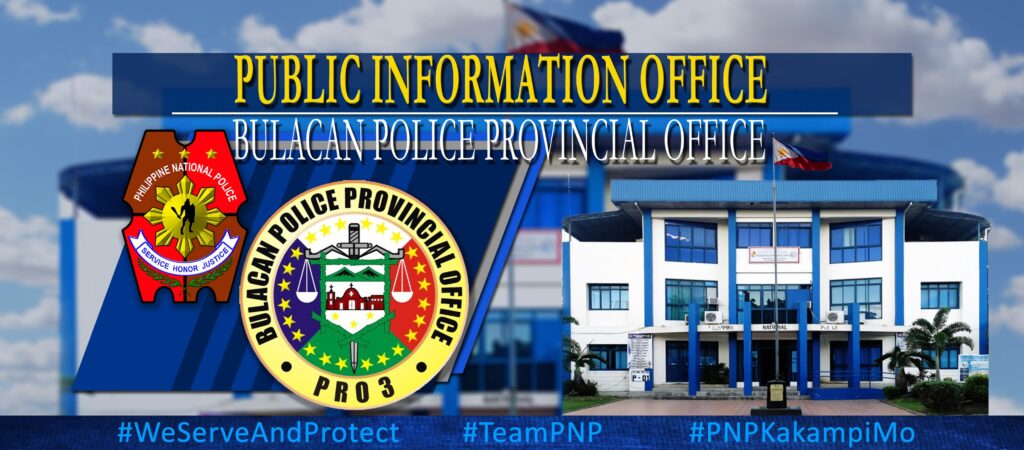 CAMP GEN ALEJO SANTOS, City of Malolos, Bulacan — Thirteen wanted felons, five drug suspects and two others were arrested in anti-criminality operations by Bulacan PNP on March 9, 2022. 
PCol Rommel Ochave, Acting Provincial Director of Bulacan PNP, said that a tracker teams of Provincial Intelligence Unit (PIU), CIDG Bulacan, Baliwag, Bocaue, Paombong, San Rafael, Plaridel PS and 2nd PMFC together with Bustos and Meycauayan City PS conducted a series of man-hunt operations and arrested thirteen wanted felons by virtue of Warrant of Arrest (WOA).
They were identified as  Ericson Sison alias Ricky/Punit of Tugatog, Meycauyan City for Robbery;  Jayson Nacario of.Panginay Balagtas for Acts of Lasciviousness;  Rodolfo Leonardo of.Panginay Balagtas for Attempted Homicide;  Mary Niel Santos of Tangos, Baliwag for Estafa;  Irra Reniel Alvarez of Pagala, Baliwag for Estafa; Lovelyn Rodero of Antipona, Bocaue for Swindling (Estafa);  Aaron Percival Bernardo of San Isidro II, Paombong, for Violation of Access devices regulation Act of 1998 (Credit Card Violation Act) of R.A 8484 as amended by R.A 11449;  Alex Isip of Pulo, San Rafael for Malicious Mischief;  Billy Eusebio of Sipat, Plaridel for violation of RA 9165;  Emma Condeno of San Pedro, CSJDM for Violation of Slight Illegal Detention;  Elias Agustin alias Barete of Lolomboy Bocaue for Serious Physical Injuries;  Jhodie Erlandez of Tambubong, San Rafael for Qualified Theft; and  Cathllene Jordan of San Pedro, Bustos for Qualified Theft.
Meanwhile, the Station Drug Enforcement Unit (SDEU) of CSJDM, Marilao and Pandi PS, conducted a series of anti-drug bust operations that led to the arrest of  Mark Joseph Aguilar alias Piyok of Brgy. Gumaoc East CSJDM;  Danieltorculas Bobis alias Dan of Lawa, Marilao and  Jesus Fajardo alias Jess of San Juan Balagtas;  Axcel Justine Amurao alias Gimo of Cacarong Bata Pandi Bulacan and  Jose Nicolo Luis of Bunsuran 2nd, Pandi. Recovered from their possession were a total of seven (7) sachets of shabu and two (2) sachets of marijuana including buy bust money.
Further, prompt response by authorities of Norzagaray and Plaridel PS resulted to the arrest of Lito Claudio, 48 years old construction worker for Frustrated Murder in Brgy. Partida Norzagaray where he stabbed his sleeping victim without any reason. Similarly, Analyn Palacio was arrested for Homicide in Brgy. Tabang, Plaridel, Bulacan where she mauled her victim's head on the floor due to a heated argument.