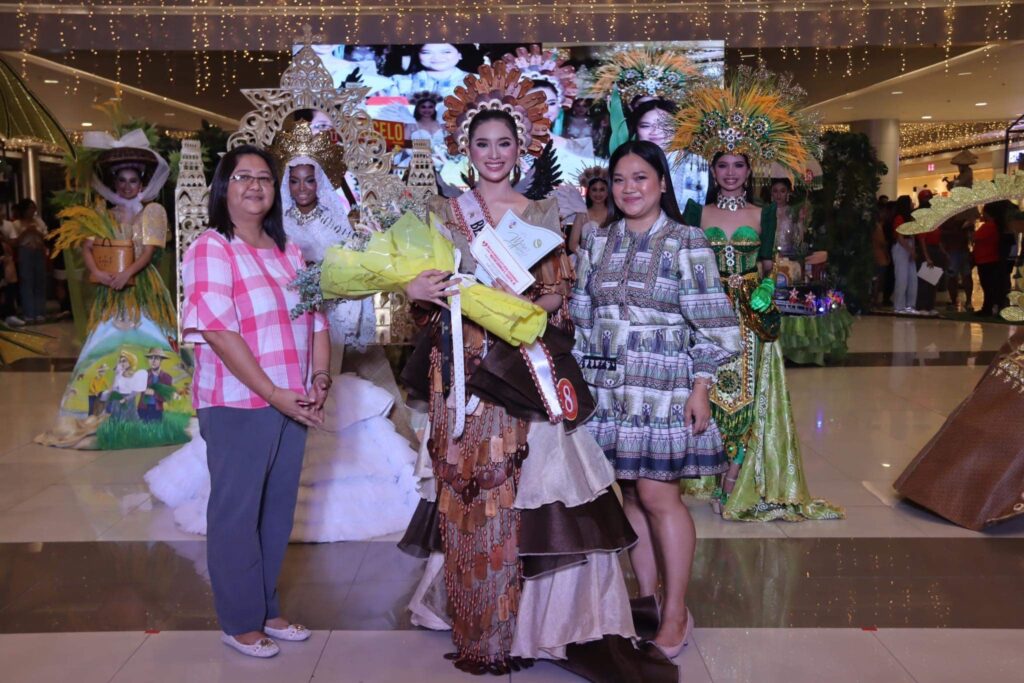 ANGELES CITY — The 19 official candidates of Mutya Ning Angeles 2023 showcased the best of their barangays, in the second Local Costume Parade of Beautés held at the SM City Clark Event Centre here on October 14, 2023. 
Mayor Carmelo "Pogi" Lazatin, Jr. emphasized that the local costume parade was a means of celebrating the city's unique identity and the spirit of Angeleños.
"We are proudly showcasing the essence of the city's barangays, sharing the finest aspects of their neighborhoods, from cultural heritage to significant local events, and livelihood practices through this celebration of local costume parade," Lazatin said. 
The MNA is a priority project of Mayor Lazatin, co-presented by the Beautéderm Corporation led by President and Chief Executive Officer Rei Anicoche-Tan.
Candidate number 8, Glennice Turla, was awarded Best Local Costume. She wore "DUTONG," or wood, as a tribute to the quality wood products which serve as the livelihood industry of Barangay Ninoy Aquino residents. 
Dutong, a creation of Airah Cleng Kawazaki Del Rosario, is a grandiose showcase of artistry and creativity of Angelenos in the wood industry intertwined in fashion and pageantry.
Turla took home a cash prize of P100,000. 
Following Turla, are the runner-up positions including Carla Keith Canlas of Barangay Lourdes Northwest, with a cash prize of P50,000; Angelica Casandra Santos of Barangay Agapito Del Rosario and cash prize of P20,000, and Cherry Tiffany Calaguas of Barangay Sta. Trinidad, and Ehjewon Apuya of Barangay Anunas, who received the cash prizes of P20,000.
Executive Assistant IV Reina Manuel, one of the Chairpersons of the MNA Working Committee, praised the dedication and artistry of the designers, who contributed to showcasing the beauty of Angeles City.
Lazatin's Chief Adviser IC Calaguas, also one of the MNA Committee Chairpersons, expressed her thanks to SM City Clark as a partner sponsor for this local costume parade hosted by the city government.
"We are immensely happy to your support to one of the city's priority projects, which gives joy, excitement, and indulging knowledge to our kababayans to the rich art, culture, and history of Angeles City," Calaguas said. 
The MNA coronation night is set on Nov. 30, 2023 at the Grand Palazzo Royale. 
Also part of the MNA working committee are Angeles City Tourism Officer-in-Charge Anneleen Antonio-Sugui, Angeles City Economic Development Investment and Promotions Head Irish Bonus-Llego, ACTO Consultant Cecille Flores-Sanchez, Frederick Policarpio, Rosette Ramos-Biag, Marlon Tuazon, Poklong Guina, Marna Dagumboy-Del Rosario, and G.R Esguerra.