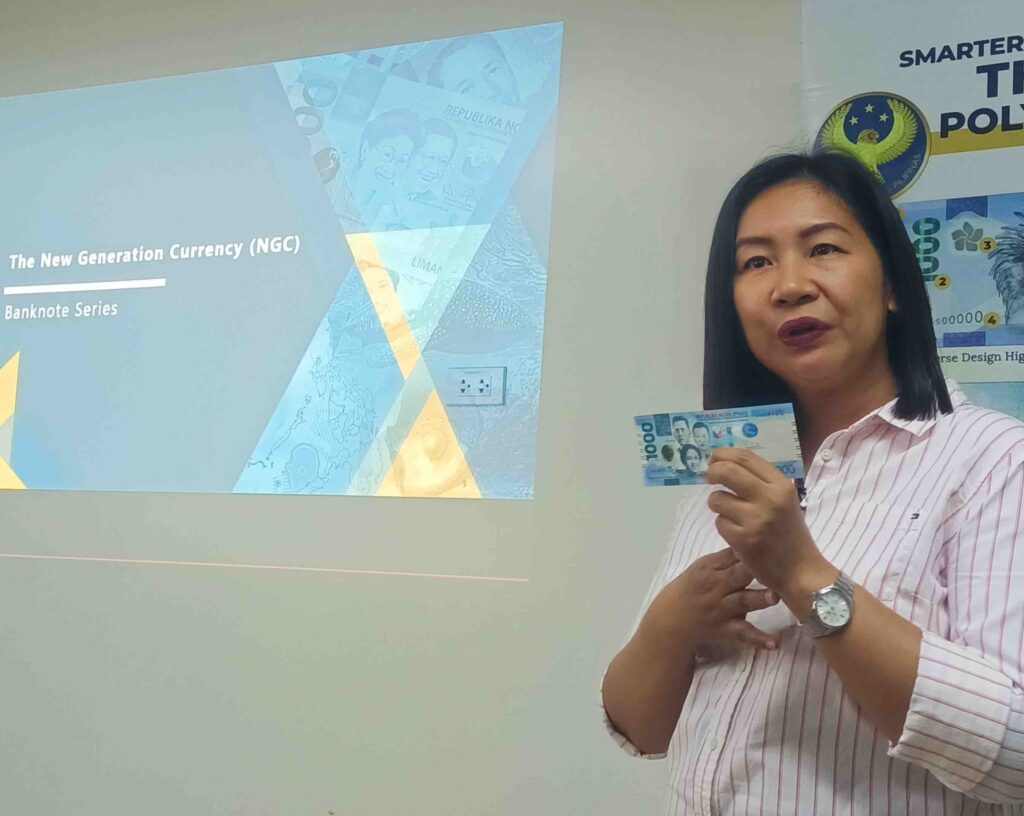 BALANGA CITY– About 29 micro, small, and medium enterprises (MSMEs) and Department of Trade and Industry (DTI) Bataan business councilors participated in a seminar on money literacy in partnership with Bangko Sentral ng Pilipinas (BSP).
It aims to raise BSP's advocacies on the proper handling of different Philippine banknotes, help business owners identify genuine and counterfeit banknotes, and provide a learning session on the first polymer peso.
In her message, BSP Bank Officer IV Maria Elena Madriaga said it is important that people know how to properly handle and take care of the Philippine banknotes in order to preserve the integrity of the Philippine peso.
"This information campaign is such a big help to our MSMEs since they handle and transact money on a daily basis. We need to orient and capacitate them on how to properly identify genuine from counterfeit bills and how to take care of it to ensure that the money circulating in our economy is clean and should not be defaced, mutilated, teared, or burned," she emphasized.
Madriaga reminded attendees to be careful in handling banknotes, whether it coins or paper bills, because there are punishments for those who will intentionally damage banknotes and create counterfeit banknotes.
Presidential Decree 247, series of 1973  prohibits and penalizes defacement, mutilation, tearing, burning, or destruction of Central Bank notes and coins; while Article No. 168 of the Revised Penal Code charges illegal possession and use of false treasury or bank notes and other instruments of credit.
SOURCE: Camille Anne Bartolome (PIA3)