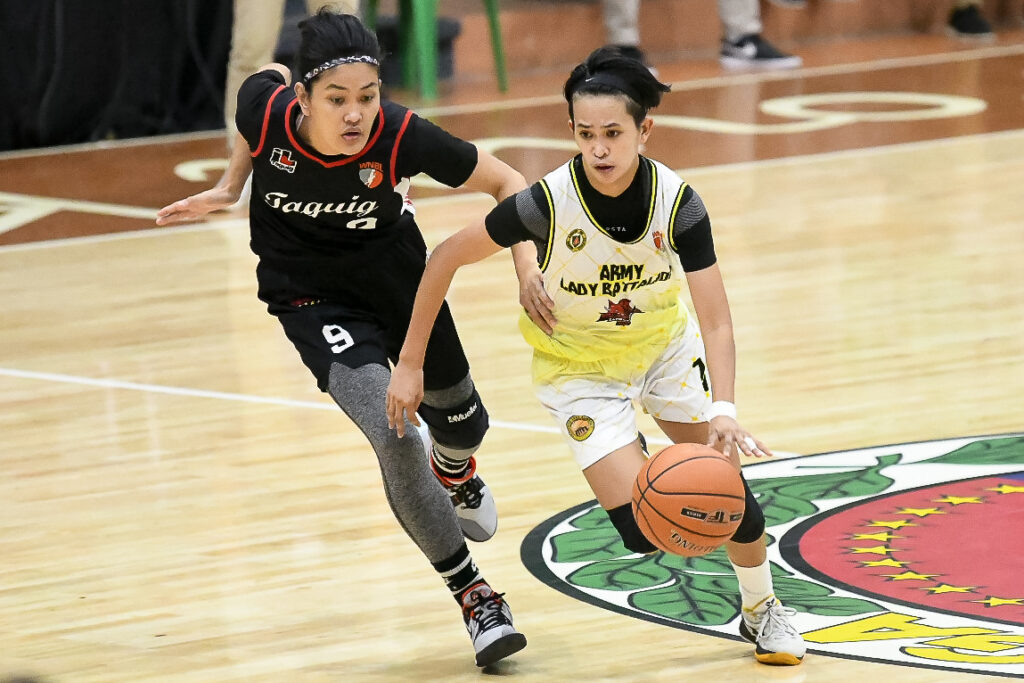 THE Philippine Army completed the upset over Taguig Lady Generals with a 51-44 victory last Sunday in the 2022 WNBL Season semifinals at the Bren Z. Guiao Convention Center in San Fernando, Pampanga.
The fourth-seed Lady Battalion won the knockout game of the best-of-three semifinals to eliminate the top-ranked Lady Generals, arranging a championship series with the PSI-Philippine Air Force Lady Air Defenders.
Janine Pontejos led the Lady Battalion with 16 points as she helped her team outscore the Lady Generals, 19-7, in the third period to take a 41-28 lead.
Chack Cabinbin scored eight points and grabbed 10 rebounds, as Marites Gadian had eight points and four rebounds for the Lady Battalion.
Philippine Army won Game 1, 64-62, last May 29 at the Bren Z. Guiao Convention Center, with Taguig tying the series last June 5, 63-51, at the Muntinlupa Sports Complex.
Snow Penaranda had nine points and a WNBL-record 21 rebounds for the Lady Generals in a losing effort