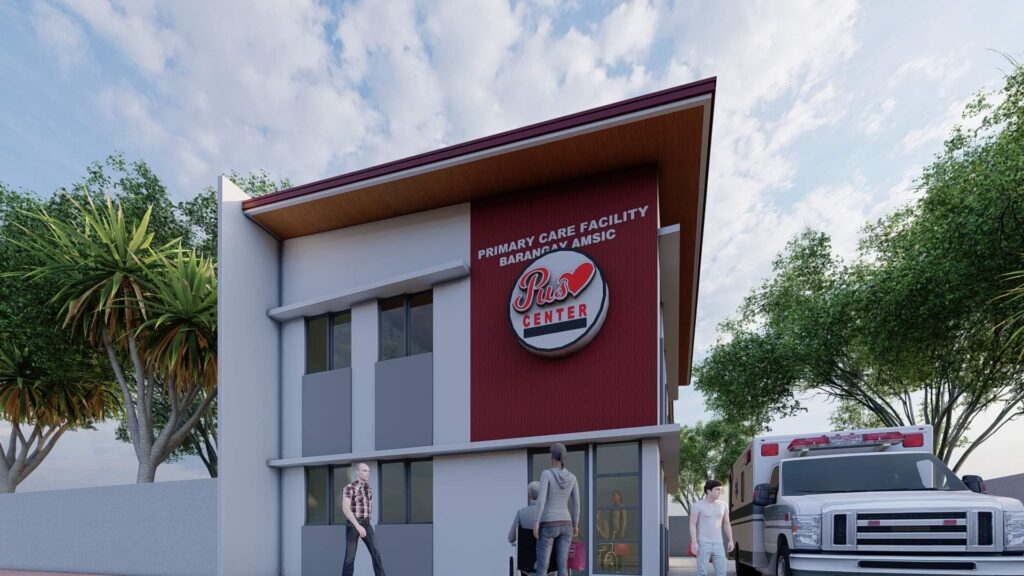 ANGELES City Mayor Carmelo Lazatin, Jr. ordered the repair, rehabilitation, and improvement of 11 sub-health centers in various barangays, converting it into Primary Care Facilities.
The groundbreaking ceremonies of various health centers in the 11 barangays, soon to be called as Primary Care Facilities, will be held in four batches starting on April 24 to May 3, 2023.
Primary Care Facilities is formerly known as Rural Health Units.
City Information Officer Arnel San Pedro said Angeleños can easily seek optimal and quality medical attention within their community through the creation of Primary Care Facilities, it being manned by professional health care workers such as doctors, nurses, medical technologists and dentists.
Among the flagship programs of Mayor Lazatin is to envision a city with healthy citizens, enhancing and equipping sub-health centers through infrastructure development.
"Like my father, Cong. Tarzan, my grandfather, Apung Feleng, and my brother, Congressman Jon, health is the cornerstone of our administration," Lazatin added.
To recall, Mayor Lazatin vowed during his inauguration speech in 2022 to rehabilitate all existing six Rural Health Units and 28 sub-health centers.
The initial groundbreaking ceremony in the existing health centers in Barangays Pulung Bulu, Capaya, and Tabun will be on April 24, 2023; Barangays Sapangbato, Anunas, and Amsic on April 25, 2023; Barangays Malabanias, Balibago, Pulung Maragul, and Cutud on April 26, 2023; and Barangay Pampang on May 3, 2023.
Lazatin's Chief Adviser IC Calaguas and Executive Assitant IV Reina Manuel in a meeting on April 17, 2023, laid down Lazatin's instruction to immediately conduct groundbreaking ceremonies to signal the start of the construction works for the would-be rural health facilities.
Angeles City Engineer Donato Dizon, City Health Office (CHO) head Dr. Verona Guevarra, Gender and Development (GAD) Officer-in-Charge Mina Cabiles and Information Communication Technology Division (ICTD) chief Michael Lising attended the said meeting and are tasked to work collaboratively in accomplishing Lazatin's infrastructure plans for the city.
"Converting these health centers into rural health facilities is among the priority infrastructure projects of Mayor Lazatin and he is seeking to simultaneously start them as soon as possible," Calaguas said.
Scope of the work will include demolition, earth filling, concrete, masonry, carpentry and ceiling works, structural steel and iron works, electrical and plumbing works, paint and tile works, and works associated with clearing and disposal.