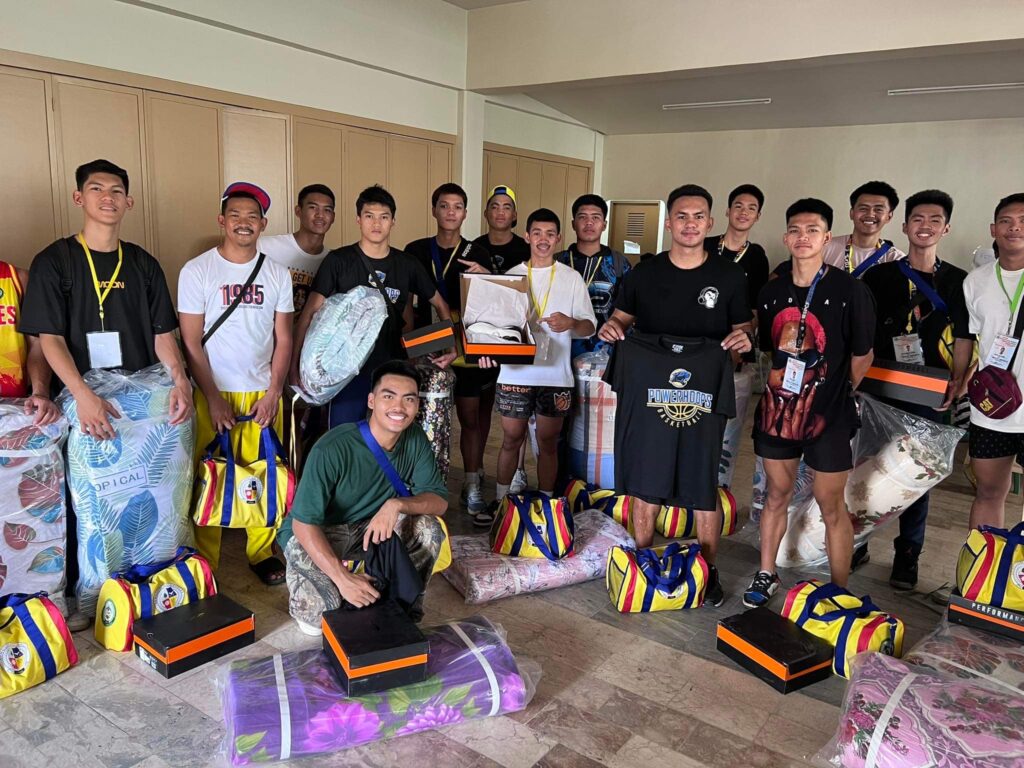 Angeles City Mayor Carmelo 'Pogi' Lazatin Jr. on April 22, 2023 orders the distribution of playing shoes, uniforms, parade polo shirts, joggers, hoodies, bags, caps and travel mattresses to the city's student-athletes who will compete in the upcoming Central Luzon Regional Athletic Association (CLRAA).
Department of Education Schools Division of Angeles City Superintendent Dr. Rolando Pozon and General Services Officer Evangeline Malonzo led the distribution of the said sports equipment.
Some 417 student-athletes are set to compete in the CLRAA this coming April 24-28, representing their respective field of sports.
According to Mayor Lazatin, the active support that these students are receiving is a way of motivating them and boosting their morale, taking pride in representing Angeles City.
Under Supplemental Budget No. 1 from the Special Education Fund (SEF), a total of ₱7 million was allotted for the student-athletes' uniforms (from head to toe), ₱2 million for transportation, which is composed of 59 vans and 14 buses, while the remaining ₱8 million for Sports Development and Other Related Activities such as the food and drinks, allowances, accommodation, awards and recognition, and other expenses of the participating athletes of Department of Education Schools Division of Angeles City.