ANGELES CITY — The Local School Board (LSB), headed by Mayor Carmelo 'Pogi' Lazatin Jr., here has approved a ₱17 million budget for the support and expenses of the city's student-athletes in the upcoming Central Luzon Regional Athletic Association (CLRAA) on April 24-28, 2023.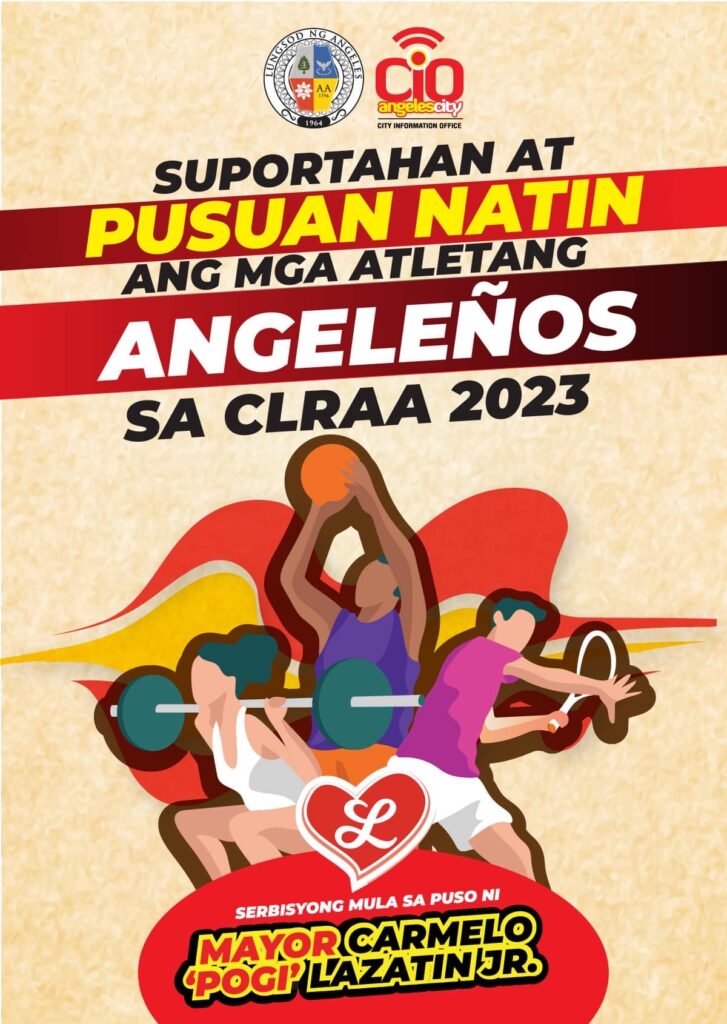 Under Supplemental Budget No. 1 from the Special Education Fund (SEF), a total of ₱7 million was allotted for the student-athletes' uniforms (from head to toe), ₱2 million for transportation, which composed of 59 vans and 14 buses, while the remaining ₱8 million is intended for Sports Development and Other Related Activities such as the food and drinks, allowances, accommodation, awards and recognition, and other expenses of the participating athletes of Department of Education Schools Division of Angeles City.
Lazatin said this move is to ensure that the student-athletes' as well as the participating schools are being provided for to make them ready and equipped to compete in the upcoming competition.
Some 417 student-athletes' are all set to compete in the CLRAA, representing their field of sports.
Lazatin, who is also an athlete himself, emphasized that the active support that these students are receiving is also a way of motivating them and boosting their morale, taking pride in representing Angeles City in the field of sports.
Lazatin also noted the presence of the members of the LSB namely Councilors Edu Pamintuan and Arnoah Mandani, Department of Education (DepEd) Division Office of Angeles City, City Accounting Office, City Budget Office, City Treasurer's Office, and Angeles City Public School Teachers Association President Jerome Esguerra for their support in approving the said budget.
The CLRAA includes different sports events such as archery, badminton, basketball, volleyball, baseball, gymnastics, table tennis, swimming, among others.
Part of the flagship programs of Mayor Lazatin is to promote youth sports development, being an avenue to instill in them the values of discipline, sportsmanship, and excellence.