ANGELES CITY—The City government here on February 9, 2023 officially filed charges against three men for allegedly slaughtering and cooking a dog for a drinking session or 'pulutan'.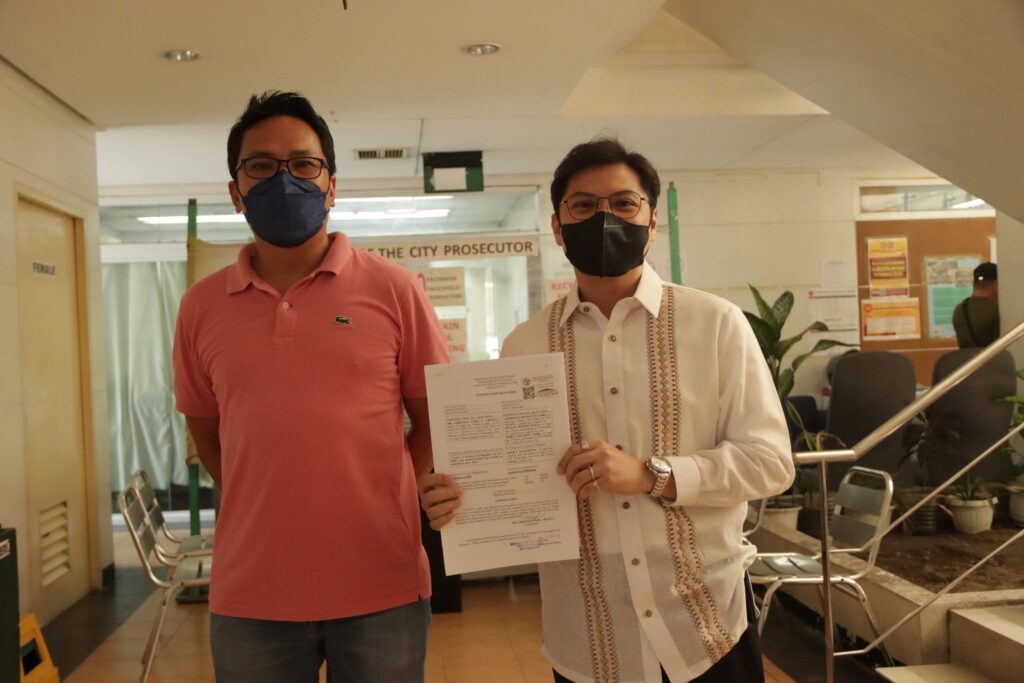 It was filed before the Office of the City Prosecutor of Angeles City by City Veterinary Officer Dr. Christian Xyric Arcilla and City Legal Officer Atty. Ralph Macalino, stating violations of Section 6 of Republic Act No. 8485 or the Animal Welfare Act of 1998, which penalizes the maltreatment, killing, and consumption of pet animals.
The provision dictates that it is unlawful for any person to torture any animal, to neglect to provide adequate care, sustenance or shelter, or maltreat any animal or to subject any dog or horse to dogfights or horse fights, kill or cause or procure to be tortured or deprived of adequate care, sustenance or shelter, or maltreat or use the same in research or experiments not expressly authorized by the Committee on Animal Welfare.
The suit stemmed after the City Veterinary Office received a report of the said animal slaughter which took place in Barangay Lourdes Sur on February 4, 2023.
The said office immediately deployed a team headed by Eder Pasamonte where alleged suspects Amorsolo David Guevarra, Renato Henson Halili and Jerry Locading Mari were caught with a cooked dog ready for consumption.
It could be remembered that Mayor Carmelo "Pogi" Lazatin Jr. ordered the filing of charges against the three men, stressing that Angeles City is a refuge for stray canines and felines rescued by the city veterinary office.
Chief Adviser IC Calaguas and Executive Assistant IV Reina Manuel, who are both known as animal advocates, also despised the inhumane, merciless, and barbaric act of the three men.
"The killing and selling of dogs for food is illegal in the Philippines. Hindi po tama ito, hindi po ginagawang pulutan ang aso. This act is barbaric, primitive, and inhumane," Calaguas said.
This was also echoed by Manuel, saying "hindi deserve ng aso na gawin lang ganito. They are pets who deserve to be loved and cherished."
If proven guilty, alleged suspects may face six months to two years imprisonment or a fine between P1,000 and P5,000, depending on the court's discretion.
The Office of the City Prosecutor is set to start on March 15, 2023 the preliminary investigation of the animal slaughter complaint filed against Guevarra, Halili and Mari.