ANGELES CITY — Twenty-three sets of twins from 19 barangays and street dancing groups from 7 public and private schools here will be featured in the grandest Kambal Festival on Oct. 8, 2022.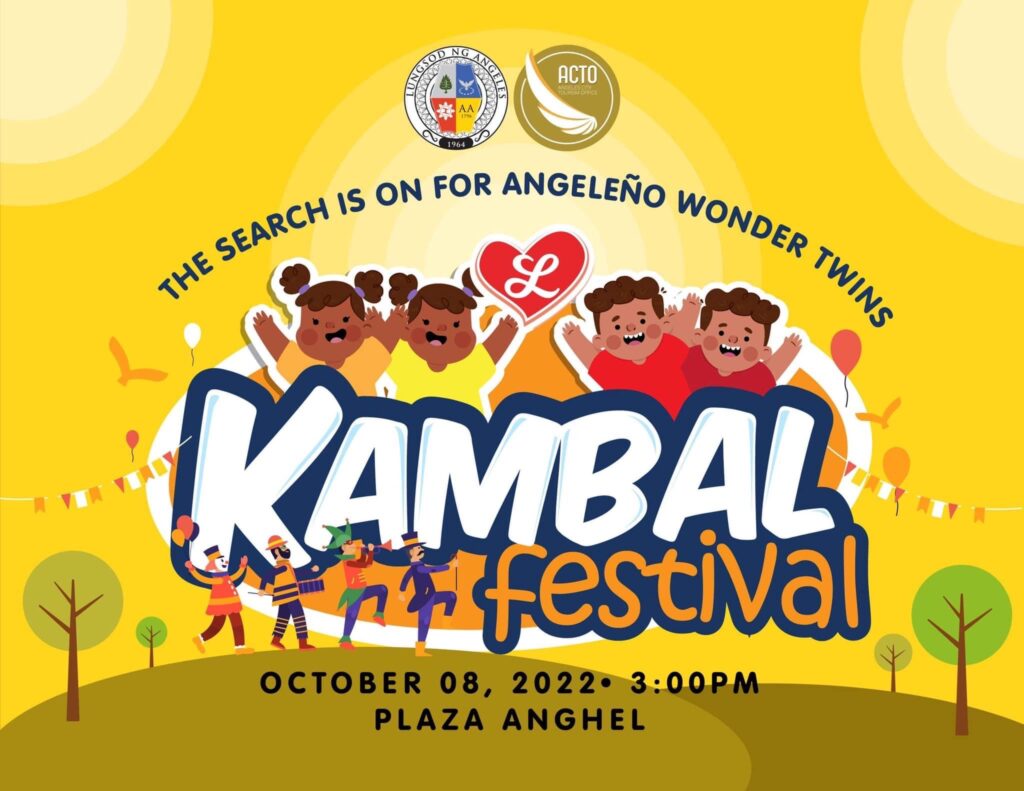 This is part of the lined up activities for the upcoming religious festival celebration, according to Mayor Carmelo "Pogi" Lazatin, Jr.
Lazatin is encouraging his kababayans to join and participate in the month-long celebration of the city's Twin Fiestas every October — the Feast Our Lady of the Holy Rosary or La Naval on October 8; and the Feast of the Apung Mamacalulu (Merciful Lord) on October 27.
"Lalo na po sa ating Kambal Festival, suportahan po natin ang ating mga kambal na pambato sa bawat barangay," Lazatin said.
Chief Adviser IC Calaguas who is supervising the upcoming festival with Assistant IV Reina Manuel and City Tourism Officer-in-Charge Anneleen Antonio-Sugui, said the parade will start from the crossing up to the Heritage District, showcasing creative floats by the twins-participants which await cash prizes.
The following criteria for the float competition are as follows — 50% for Overall Appearance; 30% for Construction Quality; and 20% for Originality.
According to Antonio-Sugui, there are 18 twin contestants for Category A, and 5 in Category B.
The grand winner for the float competition, Antonio-Sugui said, will receive ₱100,000, while ₱50,000 each for the identical twin winners for Category A and B.
For the 1st runner-up in the float competition, a prize of ₱50,000 will be take home, with ₱25,000  for the 2nd runner-up.
For the identical categories, the 1st and 2nd runners-up will receive ₱25,000 and ₱15,000, respectively.
All non-winners will get ₱10,000 as consolation prize.