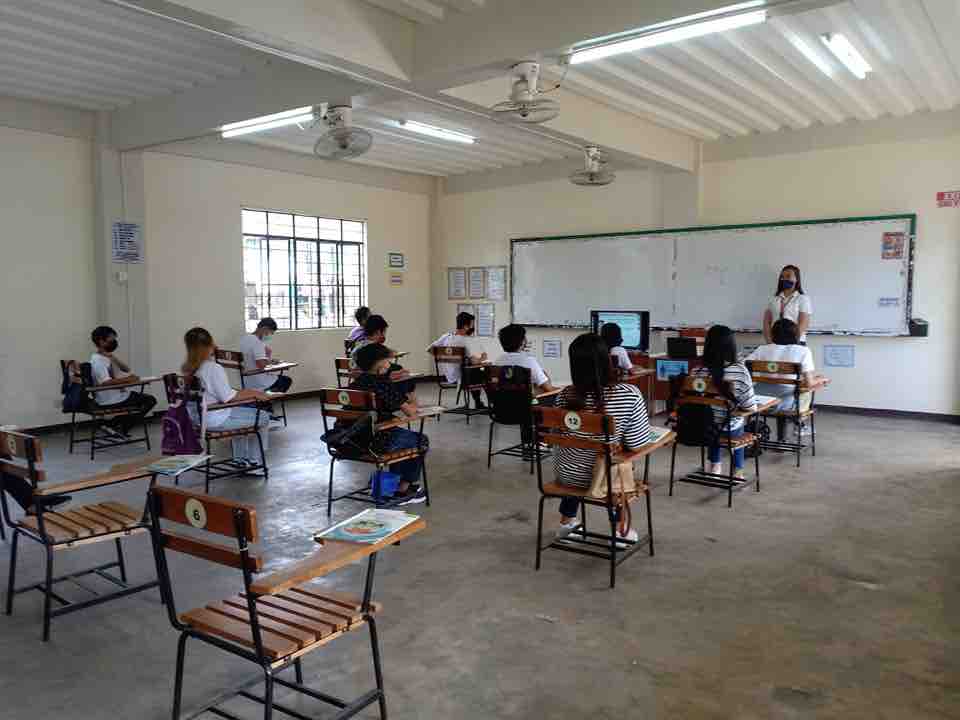 A total of 109 schools in Bulacan will begin their limited face to face classes on February 21.
From the figure, 63 are within the jurisdiction of Bulacan Schools Division, 26 are under the City of San Jose del Monte Schools Division, 13 under the Malolos City Schools Division and 7 under the Meycauayan City Schools Division.
"The four Department of Education (DepEd) Schools Division Offices (SDOs) in Bulacan were given the clearance to proceed with the conduct of in-person classes in basic education through Executive Order No. 5, series 2022 issued by Governor Daniel Fernando," Bulacan Schools Division Superintendent Zenia Mostoles said.
"We are very thankful for the utmost support of  local executives, partner agencies and other key stakeholders in the implementation of the expanded limited face to face classes in the province," she added.
Malolos City Schools Division Superintendent Norma Esteban said their composite team has been continuously preparing the participating schools for the safe return of their students for their face to face classes in coordination with the city government.
For its part, City of San Jose Del Monte SDO has conducted validation of all schools ready for the mass implementation of limited face to face classes.
"Local government officials, private schools, parents and learners were given updates regarding preparations of the validated schools through coordination meetings and Interaksyon San Joseño series.  The Interaksyon served as a platform for all stakeholders to clarify issues and concerns," Schools Division Superintendent Merlina Cruz said.
Moreover, Schools Division Superintendent Carolina Violeta shared that the city government of Meycauayan assured that they will support all the initiatives of the SDO and schools for the smooth implementation of face to face learning modality.
DepEd Secretary Leonor Magtolis Briones earlier authorized all regional directors to commence the progressive expansion phase of face to face classes for both public and private schools. 
The Regional Directors shall ensure that expansion schools have been validated as compliant with the standards of School Safety Assessment Tool.
Schools must be located in areas under Alert Levels 1 and 2. 
In addition, schools may already include other grade levels based on its capacity and must have secured the concurrence of the local chief executive in the city or municipality where the it is located. 
It must  also have taken the proper coordination with their respective barangay officials.And lastly, schools must ensure that students participating in the face to face classes have the written consent of their parents.
Meanwhile, DepEd Regional Office 3 continues to provide guidance and technical assistance to 581 schools in other provinces assessed ready to conduct the same once ideal conditions are met.
Source: PIA3